This promising powerhouse from the Pfalz produces the most spectacular Spätburgunder we've had in a long while. Weingut Scheuermann is run by brothers Gabriel and Simon and is located in the village of Niederkirchen, part of the Palatinate's northern Mittelhaardt district. Founded in 2009, their winery cultivates 31 hectares of vineyards, which they farm biodynamically certified. The majority of their fruit is sold off, but the grapes from the best locations are used to make their own phenomenal range of wines. Following their motto of 'Kontrolliertes Nichtstun', they intervene as little as possible in the vineyard and the cellar, aiming to express a clear sense of place and uniqueness.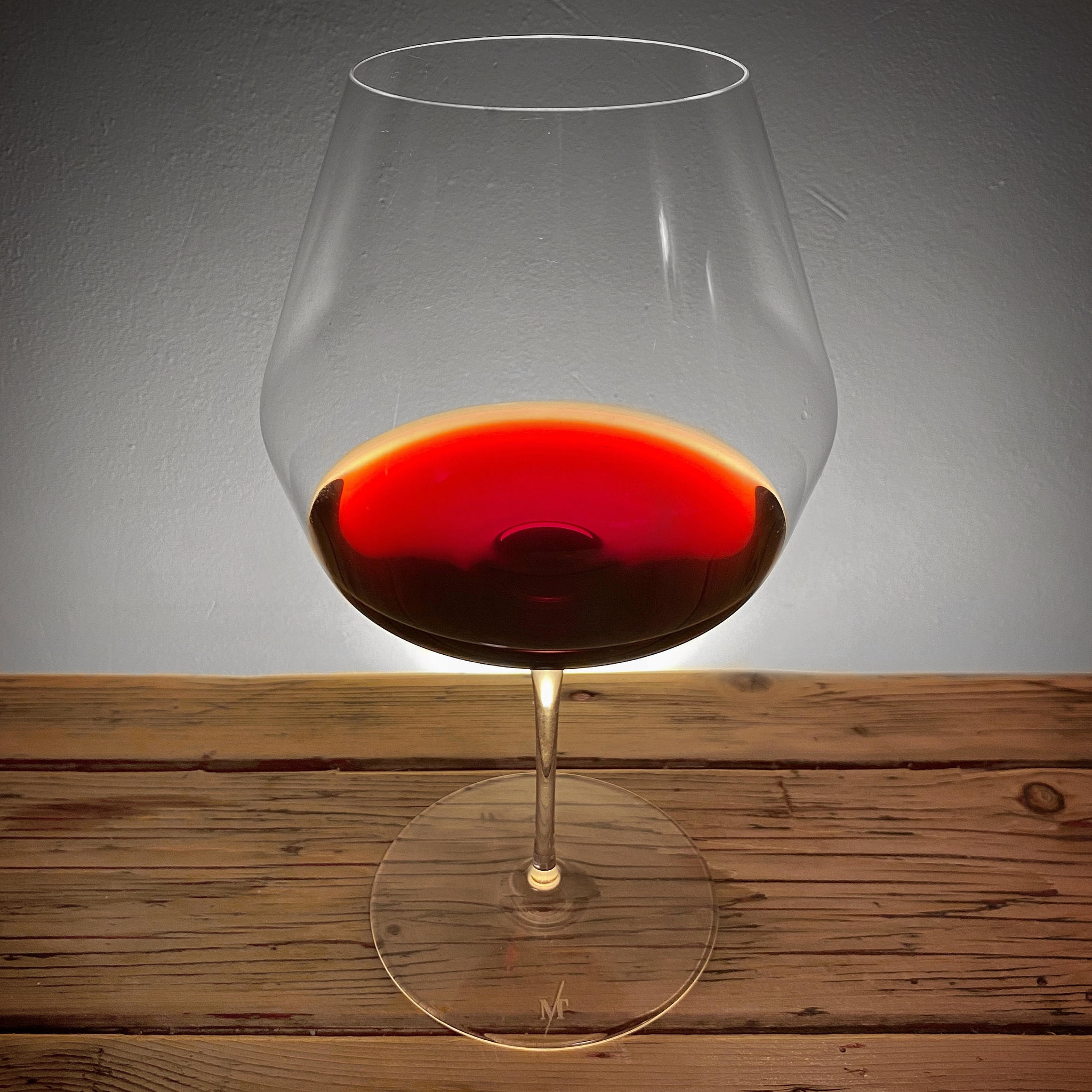 Their Pinot Noir HB comes from Hoheburg – one of the region's top vineyards, next to the neighbouring village of Ruppertsberg, classified as an Erste Lage (Premier Cru) by the VDP. The Burgundy clone vines, which average 25 years in age, are grown on soil dominated by yellow sandstone and were harvested by hand at the beginning of September 2016. The fruit was then destemmed, crushed and loaded into wooden vats to spontaneously ferment. After pressing, the wine was transferred to used barriques and aged for 15 months. It was then bottled unfiltered and unfined, with a minimal amount of sulphites added.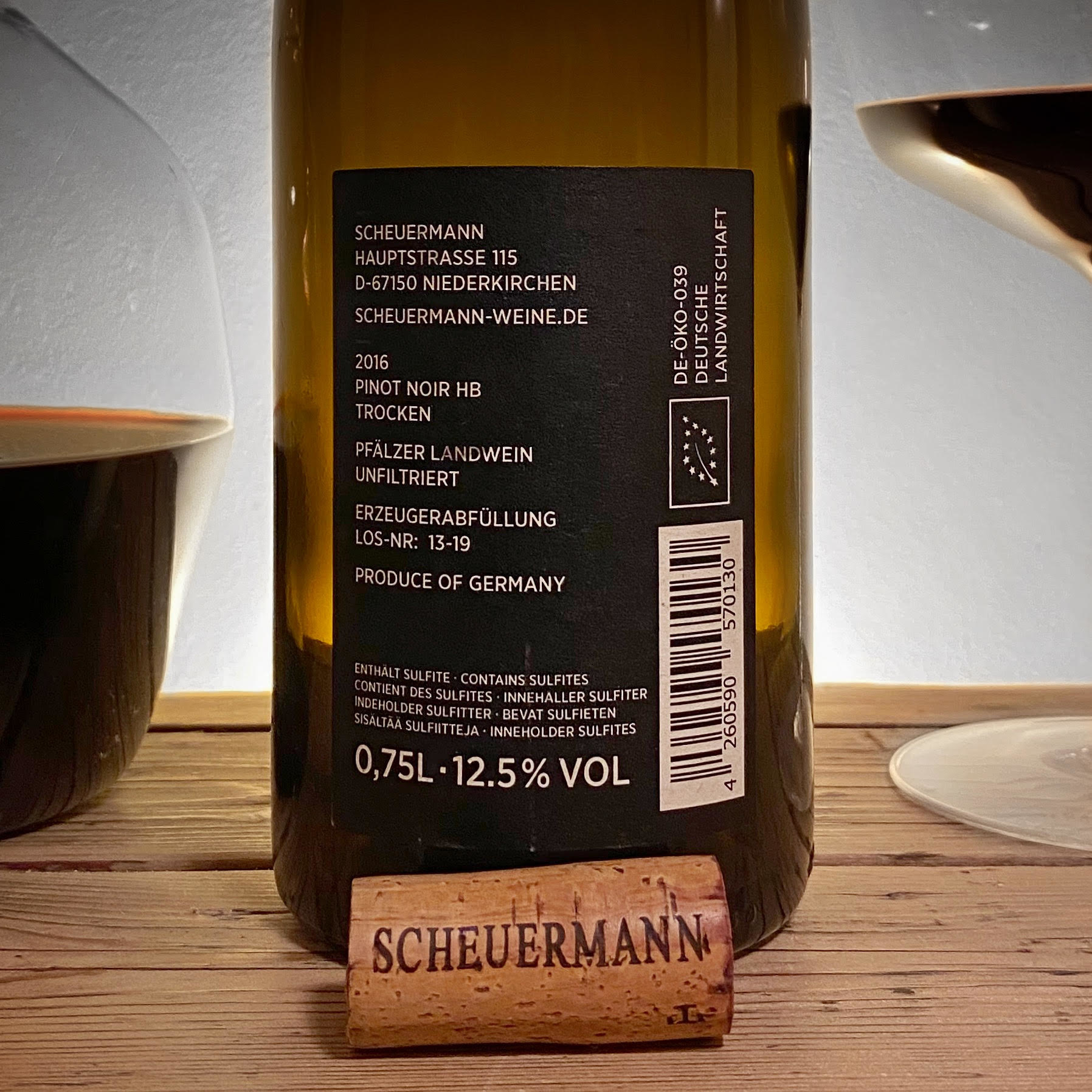 The 2016 vintage has a slightly hazy, ruby-red color, with a powerful, dark and mysterious nose dominated by vegetal and earthy aromas, with just a touch of wildness. Aromas of smoky black cherry and plum are enveloped in mushroom, undergrowth, leek, black pepper, nutmeg and a whiff of burnt sugar. On the palate it's medium-bodied, with crisp acidity, velvety tannins and stony minerality. Elegant and energetic, it shows magnificent depth, balance and style – a muscular wine with seductive finesse. Peppered red fruit is complemented by bitter herbs, red bell pepper, wet gravel, dried leaves and coffee grounds. The aftertaste is endless and complex, bursting with cherry and raspberry, plus celery, potting soil and a hint of fennel.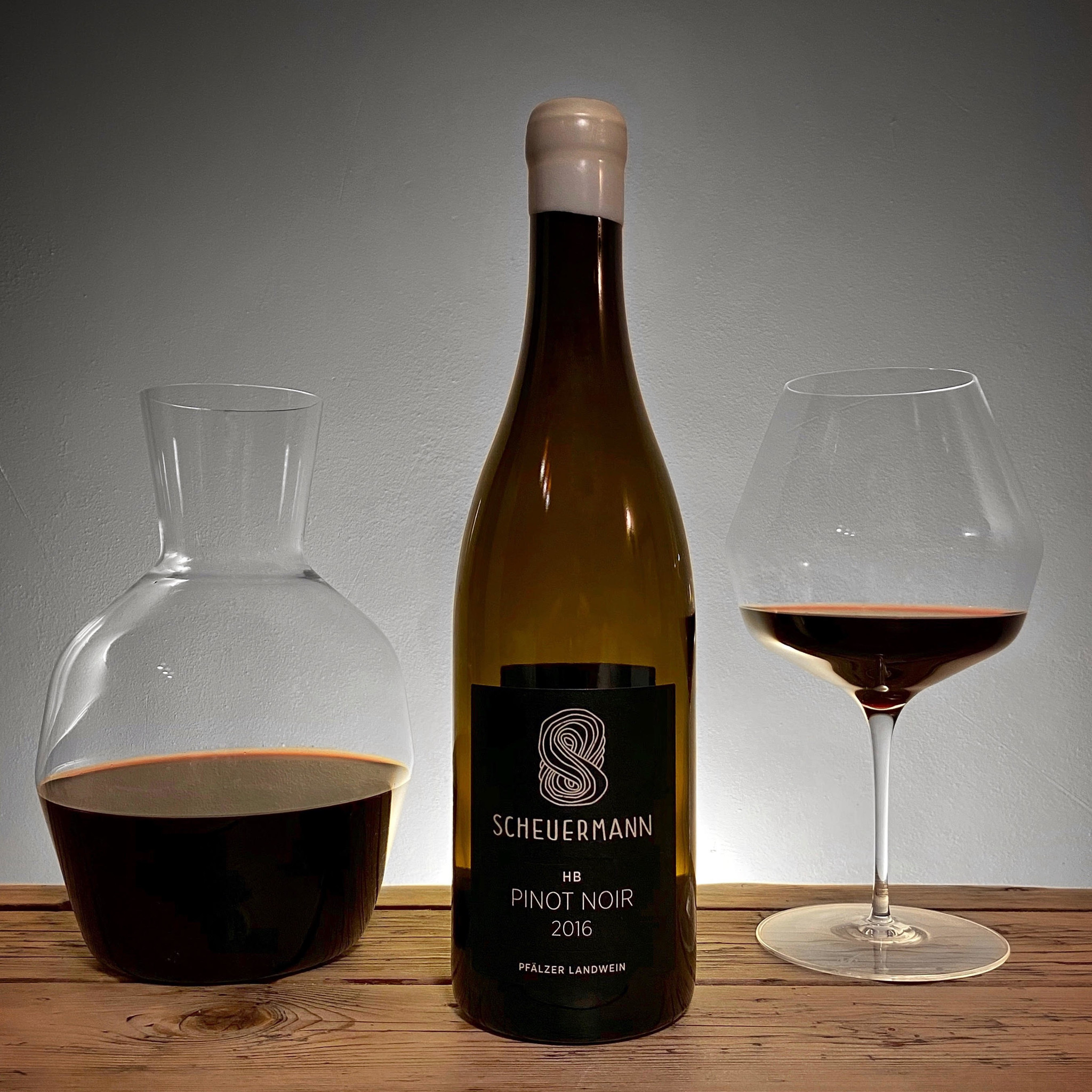 Shop the pinot noir HB 2016 from Scheuermann.