Probably the most startling discovery of our recent trip through Germany: @weingut_scheuermann. This upcoming winery, run by brothers Gabriel and Simon, is located in the village of Niederkirchen, part of the Palatinate's northern Mittelhaardt district. Started in 2009, their winery cultivates 31 hectares of vineyards, which they farm biodynamically. The majority of their fruit is sold off, but the grapes from the best locations are used to make their own stunning range of wines. Following their motto of 'Kontrolliertes Nichtstun', they intervene as little as possible in the vineyard and cellar, aiming to express a clear sense of place and uniqueness.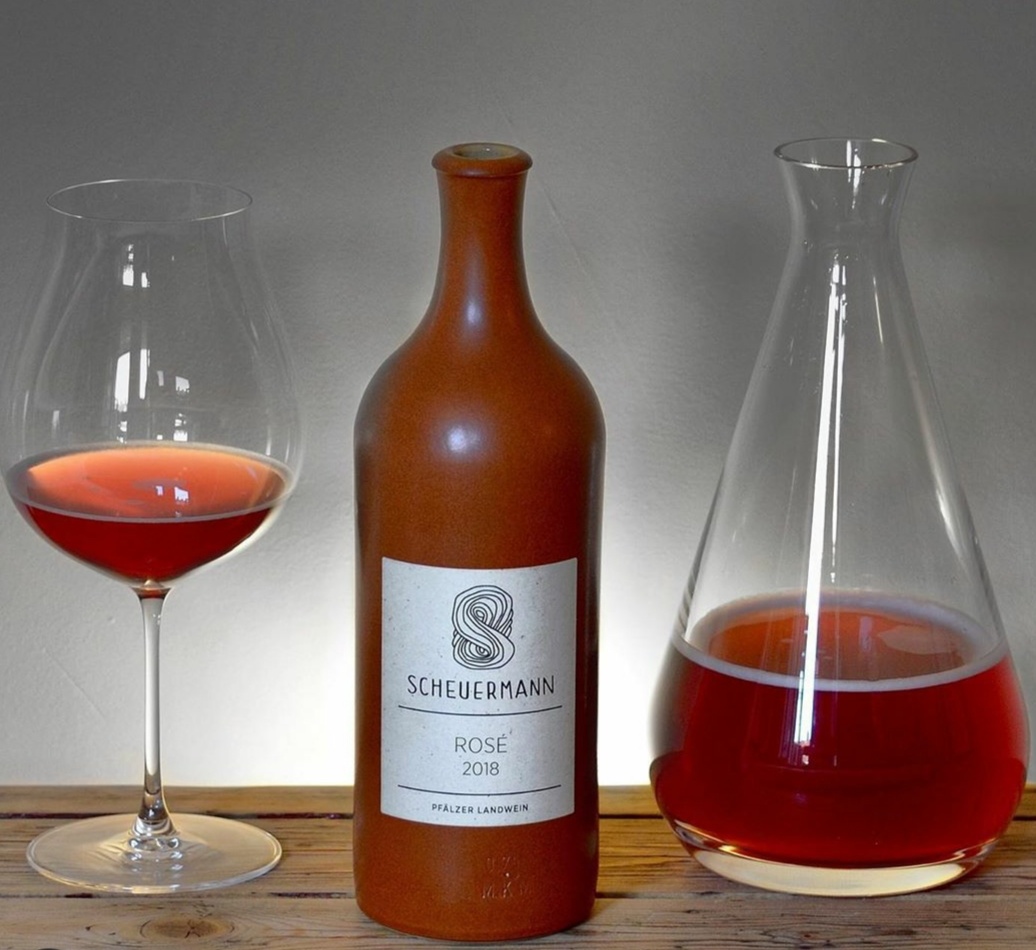 Their quirky Rosé is a cuvée of 80% Pinot Noir and 20% Merlot. The fruit comes from vines averaging between 10-20 years old, which are grown on a soil consisting of yellow sandstone and loess. They're grown without the use of synthetic chemicals, instead utilising biodynamic preparations, and their cultivation is done according to the lunar calendar. Harvest took place manually in mid-September, after which the grapes were destemmed and loaded into used barriques to spontaneously ferment. The wine was then aged on its gross lees, again in used barriques. Finally, it was bottled unfiltered, with no sulphites added.
The 2018 vintage has a scintillating deep pink color and briefly displays a slight, beer-like foam head after pouring. The bouquet is intense, lively, cheerful and brimming with forest fruits, mostly raspberry and red currant. Aromas of pomegranate, rosehip and cream emerge, followed by potpourri and a fruity yeastiness resembling the scent of a fresh blueberry muffin. On the palate, a a slight tongue-tingling sensation is followed by a cartload of zippy fruit. It has zinging acidity, intriguing texture, a minute hint of tannins and some subtle minerality, making it dangerously drinkable and exciting. It's clean, pure and shows great balance, with an extended finish that piles on tart, fresh red fruit, wet stone and some earthy notes.
.
@weingut_scheuermann's 2018 Rosé is available from Tuesday June 2. Come by the shop, give us a call or order via our website!