Good things come to those who wait: on Wednesday March 31st we are receiving our allocation of Julien Renard's much-anticipated 2019 vintage. He has released three cuvées this year: Riesling, Müller-Thurgau and Weissburgunder (all directly basket-pressed without maceration, matured in old Holzfässern and bottled this January), plus a Saison Riesling: a craft beer-Riesling blend, a joint project with Fritz Wülfling of Ale-Mania and beer sommelier Holger Beßlich. After the warm, abundant year of 2018, 2019 was more moderate, leading to 50% less wine than in the previous vintage. Because of the limited amount of wine produced, we decided to distribute on reservation basis and restrict the maximum number of bottles per customer, to make sure as much people as possible get the chance to taste his magical Mosel cuvées.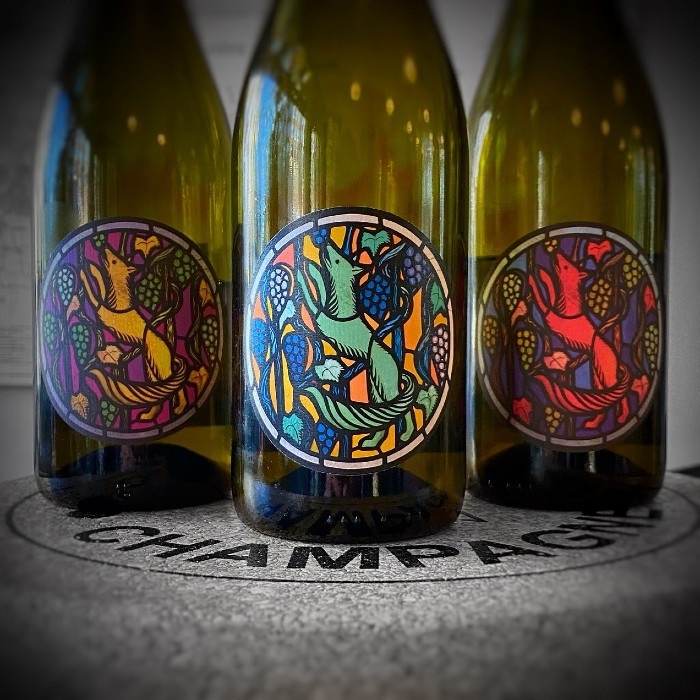 All three cuvées are priced at €23,50. Because of the tiny quantities, we are limiting the amount of bottles per customer to ONE for the Weissburgunder, TWO for the Müller-Thurgau and THREE for the Riesling. All three wines are also available in magnum, which are priced at €49,50 and are also restricted to ONE bottle per customer. His Saison Riesling, priced at €21,00, is restricted to THREE bottles per customer. You can place your order by mail, phone or Instagram message. We will then send you an invoice and a payment request and withhold the bottles. After arrival, you can either pick them up at the store or we can have them delivered to you via PostNL (free shipping from €75, otherwise €7,50) or, within Amsterdam, by bike.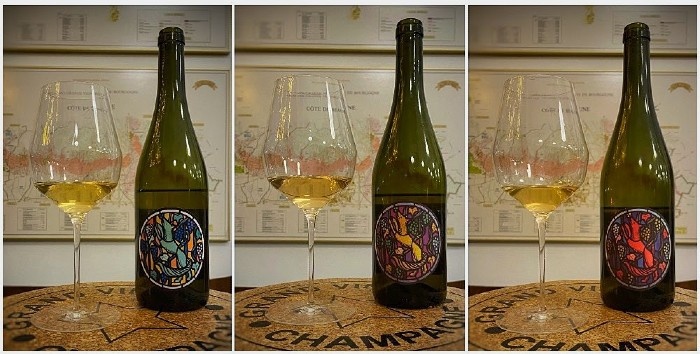 When it comes to low-intervention Mosel wine, Julien Renard plays Champions League. He's quite the character: engaging, straight-shooting, rebellious – a maverick committed to squeezing the best possible wine out of his grapes. Raised in northern Germany as the son of a French-German couple, he moved to Winningen, near Koblenz in the Terrassenmosel, to become a winemaker, his debut vintage being 2018. In this small Lower Mosel village, he runs a tiny garagiste operation, farming his 0.7 hectares of steep, slate-soiled vineyards as organically as possible and keeping intervention in the cellar to a bare minimum: spontaneous fermentations without additives, no filtration or fining and low or no sulphites. What his winery lacks in size, he easily makes up for in quality – it's no surprise that his wines sell out in record time.