This natural micro-winery has stolen our heart. Located in Winningen, near Koblenz in the Terrassenmosel, it is run by Robert Kane and Derek-Paul Labelle – an American and a Canadian, who met in 2016 while working a harvest in Australia's Barossa Valley.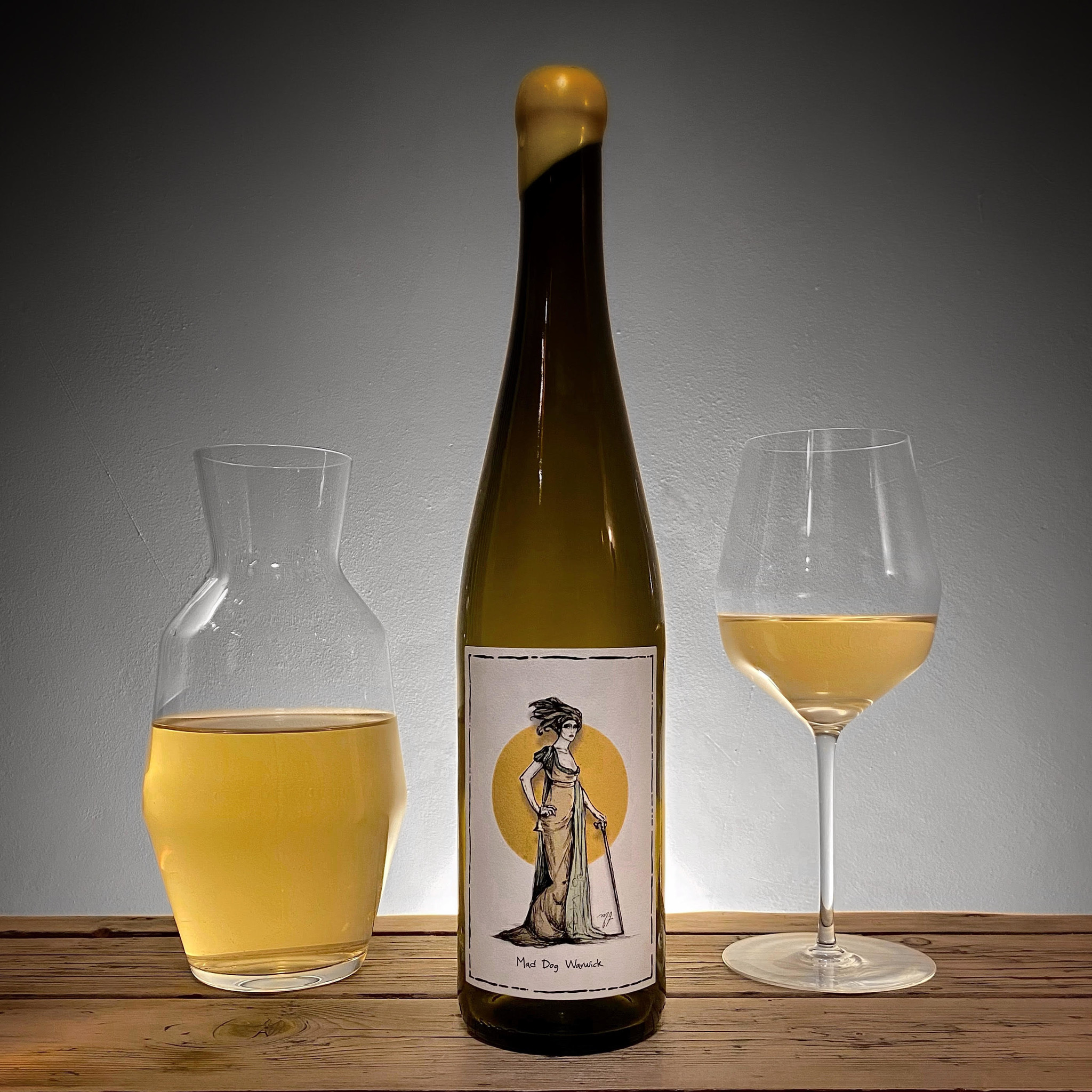 In this vertigo-inducingly steep part of the Lower Mosel, they have made it their mission to restore neglected vineyards to their former glory, deriving their name Madameflockwines from the owner of the first plot they purchased. Their terraced parcels are dry-farmed, without the use of herbicides and tended entirely by hand. This nurturing of old vines, coupled with a minimal intervention-approach in the cellar, results in characterful, vivacious wines that exude a clear sense of place.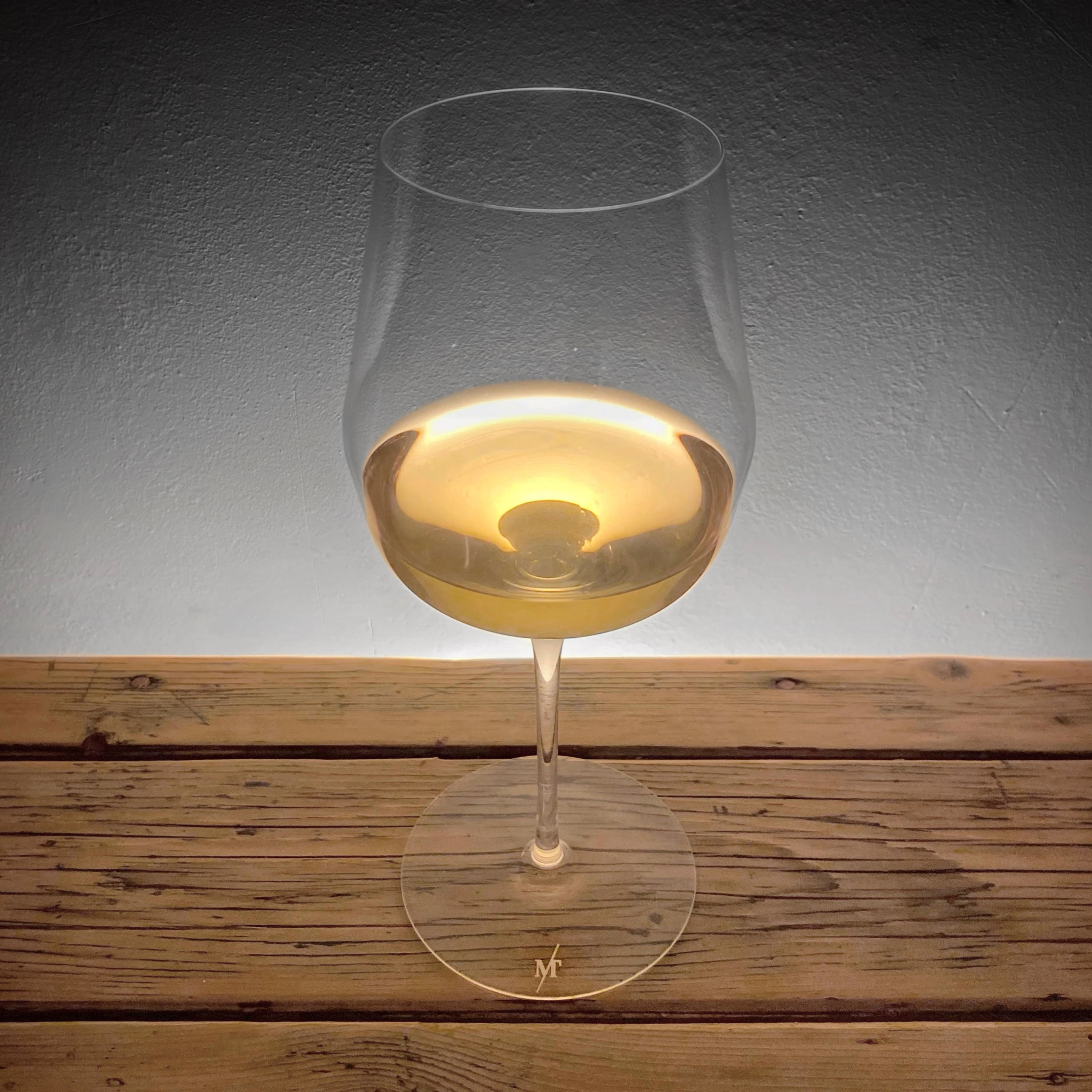 Their Mad Dog Warwick Riesling comes from 3 plots: Mt. Lehmo and Dewy's Drop in Lehmen's Aussoniusstein – where vines average 30 and 80+ years of age and the soil consists of blue-gray slate – and Mad Dog Warwick, a row of 30-year-old vines in Winningen's Weinhex. After a manual harvest in mid-September, the grapes from each plot were destemmed, crushed and left with their skins for a few hours. They were then pressed into used oak barrels and steel tanks, where they underwent spontaneous alcoholic and malolactic fermentations. The wines were then aged on their lees for 10 months – 80% in used oak, 20% in tank – before being blended and bottled, unfiltered and unfined, with a minimal amount of sulphites added.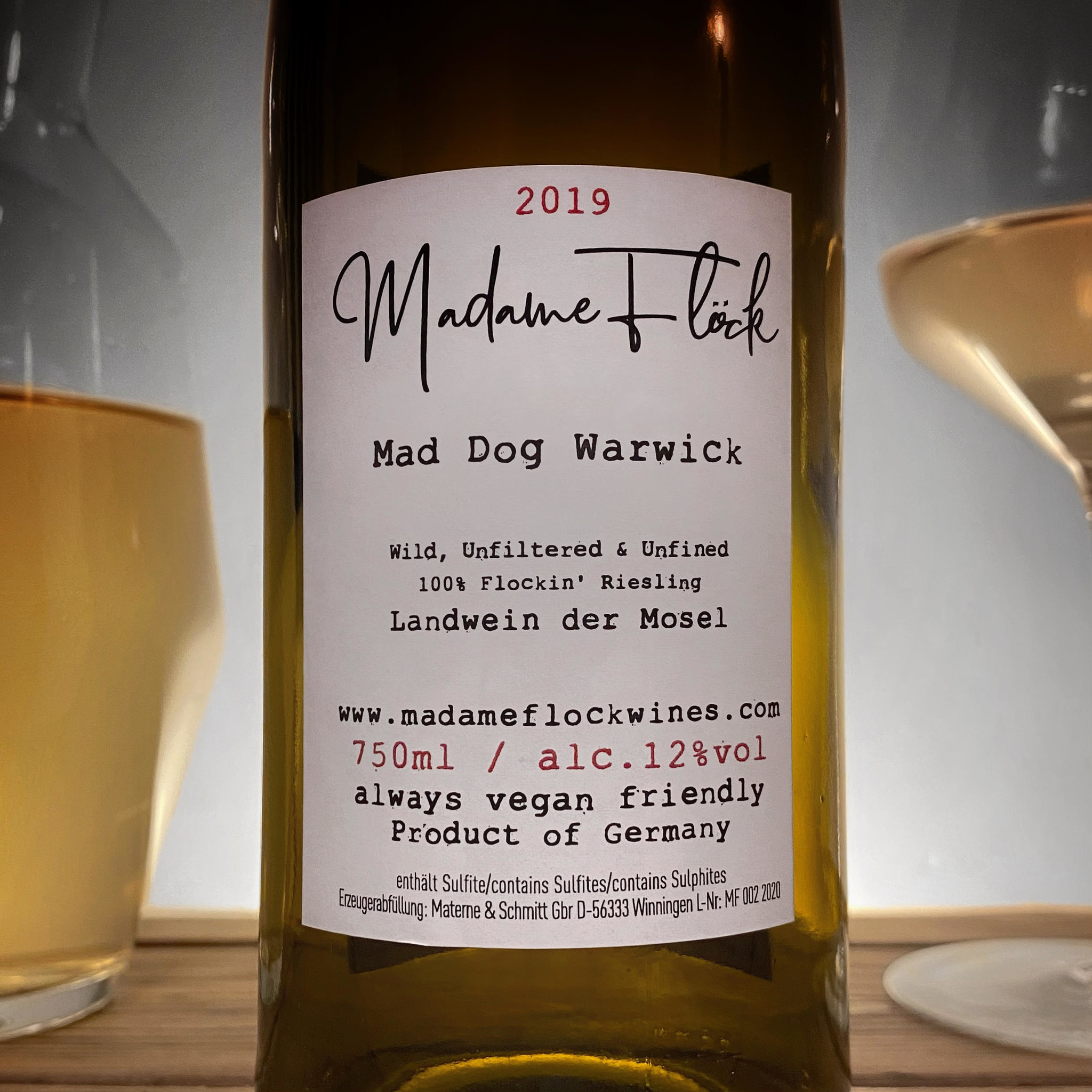 The 2019 vintage has a slightly hazy straw-yellow colour, with a deep, layered and complex nose, dominated by spicy, waxy florality. Aromas of beeswax and jasmine are followed by yellow apple, peach, honey, gummy bear, hay, Thai basil and some white pepper. On the palate, it's medium-bodied – strikingly leesy and creamy – with electric, mouthwatering acidity, bright minerality and a phenolic undertone. It brims with energy, balance and breadth, yet remains graceful, drinkable and juicy, with notes of green apple, lemon curd, Mirabelle plum, wet slate and saffron. The finish is lengthy and intricate, yeasty citrus fruit interweaving dried flowers, ginger and herbs.