After selling out Weingut Carl Koch's previous vintages in record time, their 2021 wines finally landed in Amsterdam this week – much to our delight (and we're sure yours, too.) Their Orange Gewürztraminer, the legendary carbonically macerated crowd-pleaser with 3 weeks of skin contact, is back, but there is also something new and exciting: the Divers Feldcuvée, a wild and juicy rosé/orange-ish field blend of Pinot Blanc, Pinot Gris and Pinot Noir.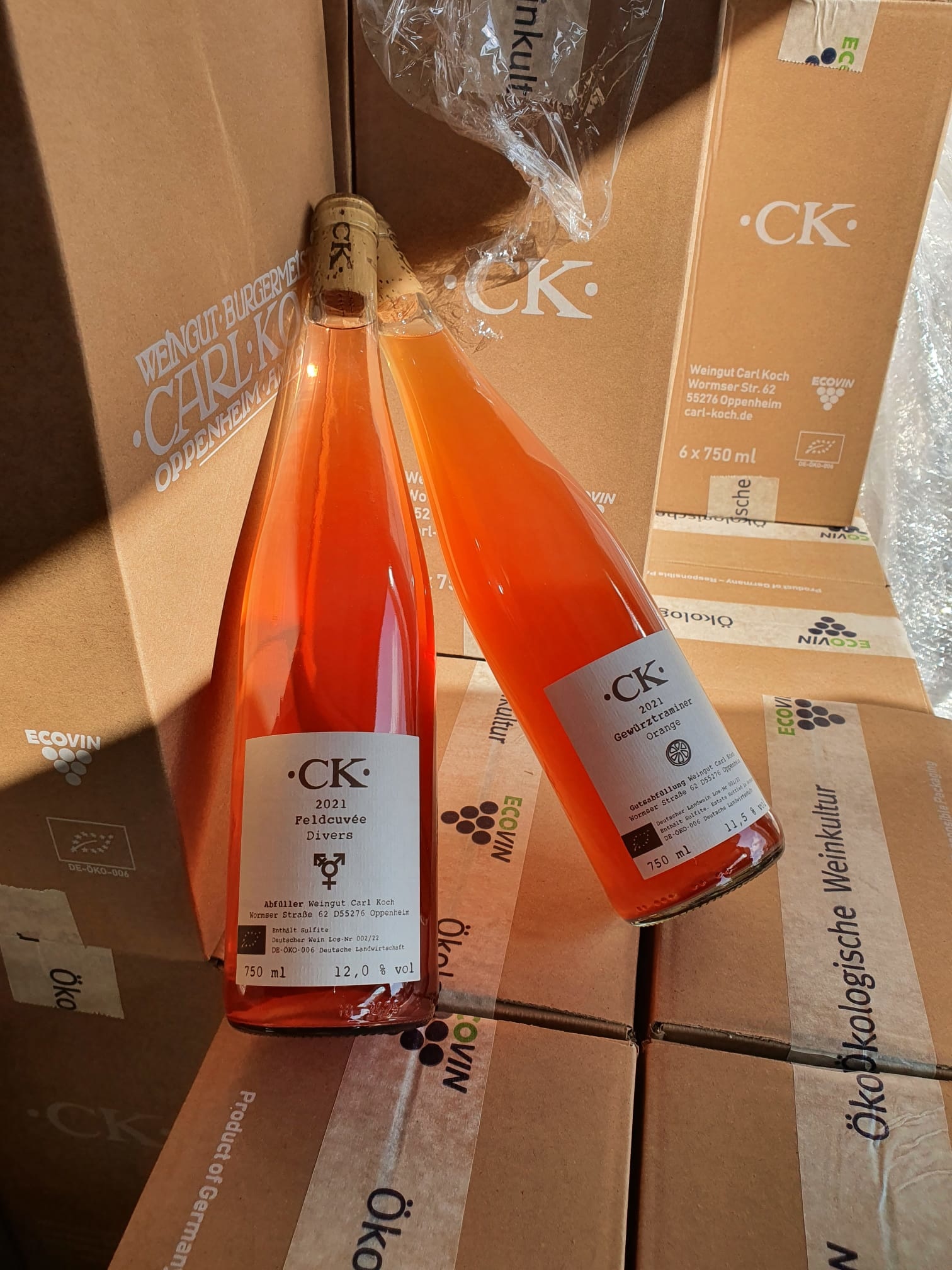 Organically farmed, spontaneously fermented and bottled unfiltered, unfined and without any additions. According to the lab report, the Gewürztraminer doesn't even contain any yeast-produced sulphites, which virtually every wine contains, which blew our and winemaker Agustin's minds. In short:  they're hugely gluggable, fresh and energetic natural wines from Oppenheim, Rheinhessen – and they've arrived right on time for the sunny days of spring.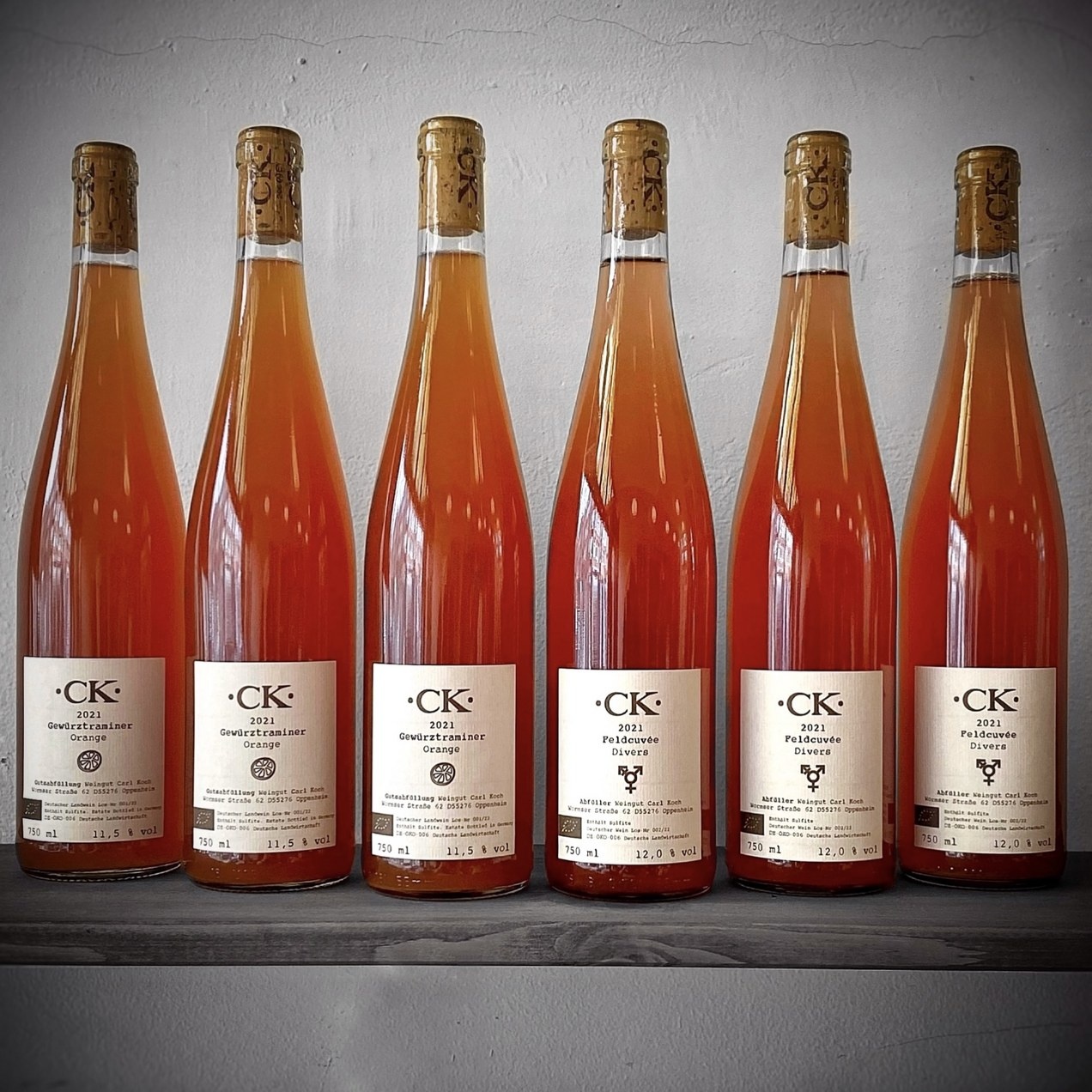 If you don't live in the neighbourhood, don't worry: these beauties are also available at our friends of Fiasco in West. Or just order online: we deliver to all EU countries and offer same-day delivery within Amsterdam if you order before 17:00 / 5 PM – just order below, give us a call or or send an email!