Weingut Scheuermann is run by brothers Gabriel and Simon. Founded in 2009, their winery cultivates 31 hectares of vineyards, which they farm biodynamically certified. The majority of their fruit is sold off, but the grapes from their very best locations are used to make their own phenomenal range of wines. Following their motto of 'Kontrolliertes Nichtstun', they intervene as little as possible in the vineyard and cellar, aiming to express a clear sense of place and uniqueness.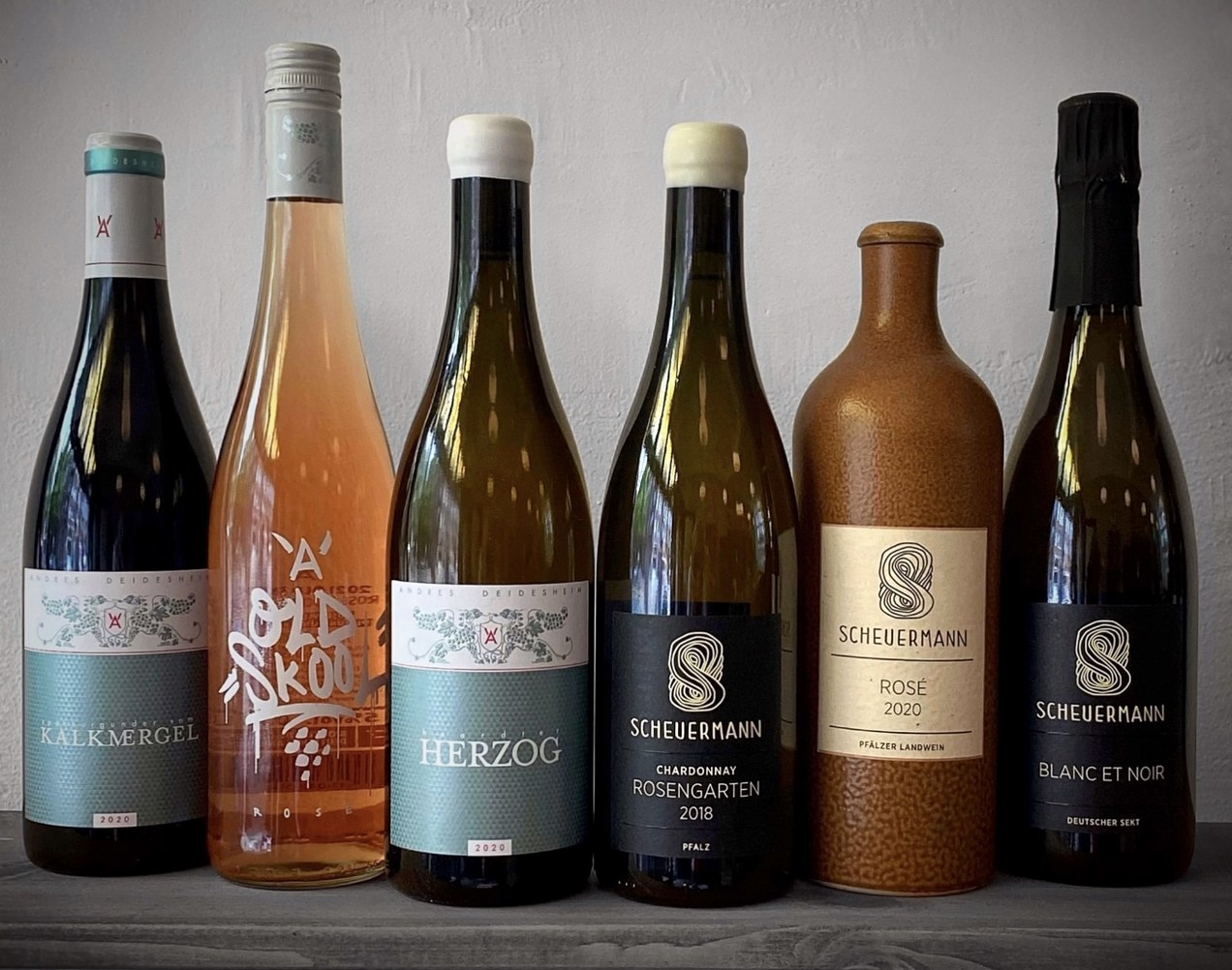 Headed by brothers Michael and Thomas, who took over the winery in 2015, Weingut Andres is stirring up the German wine scene. Their slogan is 'Back to the Roots' and their wines have a distinctive signature: strikingly clear and pure. They cultivate 17 hectares of vines organically, using biodynamic principles, striving to ensure that the quality provided by nature develops optimally and to fully convey the region's minerality and diversity.
So, this Saturday, May 21st, Gabriel and Michael will both be present in the store during the afternoon (13:00-18:00), to give a comparative overview tasting. Their full line-up of wines will be open for tasting – so you can get an idea of the similarities and differences between these two exciting producers and get a proper taste of the Pfalz terroir. As usual, entry is free, and we'll make sure there are some bites to go along with the wines. See you folks on Saturday!